FO's Christmas style
Ok. i know it's the middle of February, but i'm just starting my blog & thought i should put up some of the gifts i finished for Christmas, before moving on. So...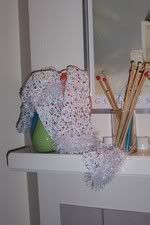 This is a lovely drop stitch scarf that i made for a cousin. I really like working on it.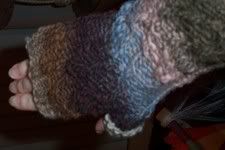 This is an extreme close-up of the wrist warmer that i made from SnB Nation. That pair went to the same cousin as the scarf since this turned out to be WAY too big for my little hands. i'll post pic's of my edited version when i get them finished.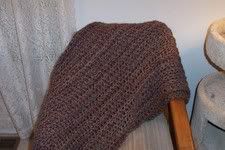 And this is the throw that i made for my brothers girlfriend. i used 2 strands of Homespun & a size S crochet hook. it's really fast & WAY warm. i also made my mom one in Gothic (a gorgeous purple), but i can't find the picture i took of it. =(
As soon as i find the rest of my pic's which are hiding somewhere, i'll post them, too. but for now, that's it.