Finally an update!!!
FINALLY!!! My computer is up and running so i can finally post some updated pictures.
This is my lonely left foot in 1/2 of the pair of socks that i just finished. That's right! I finished my first complete pair of socks! This is some sock yarn from Knit Picks & i love, love love it!!!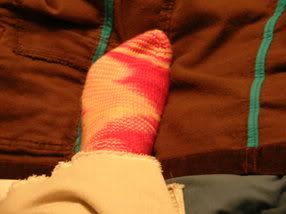 And here we have the loverly clapotis! Of course, since i'm addicted to this pattern, this was a couple of days ago, but you get the idea. I'm using Lorna's Laces, Lion & Lamb in Tahoe. It's a gorgeous blend of blue, green & purple. And, while i really like it, i may just give this one to my sister-in-law for her Birthday, so i can make another one for myself. I actually just placed an order for some more yarn, today. =) hehehehehe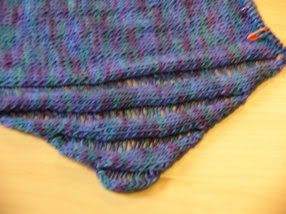 Here's a closer look at the color of the yarn...it didn't show up the greatest, though. I think i'll have to try again.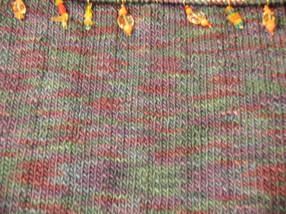 And, last but certainly not least...Lady Eleanor. Ah, yes. She's currently been sitting in the knitting bag, going back & forth to work & Yarn Yoga, but just no real progress has been made. And that's because clapotis is a demanding child. My every knitting minute has been devoted to clapotis...it's a sickness, it's true! =)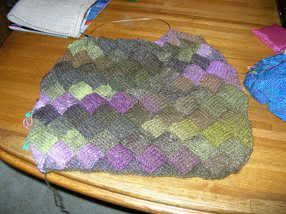 So, anyway, more updates to make & i've still got lots that i want to add to my lovely blog in order to make it lovelier. So, it's off to blog-work I go.