Not much goin' on...
So, not much going on on the knitting front. So, i took a picture of this...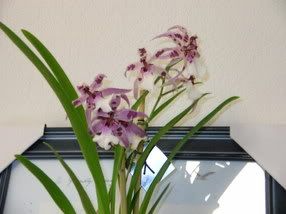 My orchid is looking soooo pretty!!
I did manage to finish my sister-in-law's birthday present...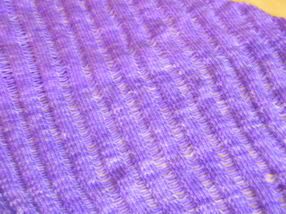 That's right. It's everyone's favorite clapotis. I used 9 skeins of Artyarns Supermerino in color #126. This picture definitely DOESN'T do it justice. Just have to get the ends woven in & get it shipped out.
So, since that was all the knitting i've done for the last week or so, I'll show off my most recent acquisition.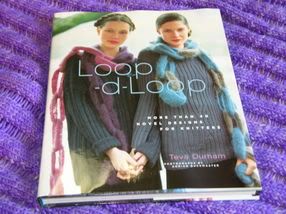 I just couldn't resist, I had to have it!!! And, I love so many of the patterns in it. This is just the push i need to really get working out & losing weight!!!
Here are some of my favorites....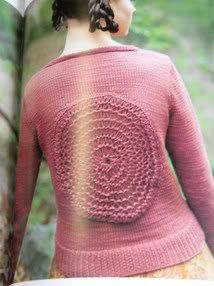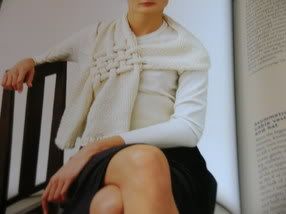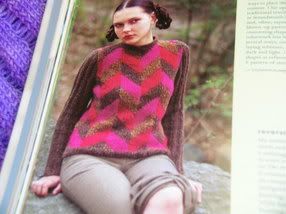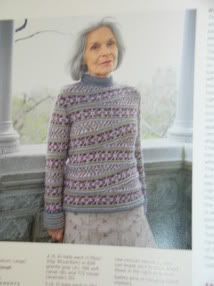 and one that i really just don't understand.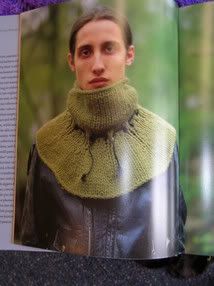 It's not just the weird-ness of the pattern, but the fact that they have a guy modeling it in this picture is too much!!! Definitely WON"T be making this one.
Oh! One last thing...
Amy
tagged me with a book/reading meme. I'll be getting that up here in the next couple of days. Right now, i'm off to do some Me, knitting & I'm going to start going through patterns so i can make my shopping list for the ...
Great Yarns
HUMONGO sale that starts on Friday. I have the day off and I'm SO going to be there when they open. I'm keeping my fingers crossed that I find loads of good deals. Later!